Guided by the belief that all women and girls have the right to safe, joyous and creative lives, The Women's Building has been advocating for women and their families since 1971. Critical issues of affordable housing, immigration and violence against women represent just a few of the longtime struggles for our clients. Read below to learn more about how we are expanding our advocacy program.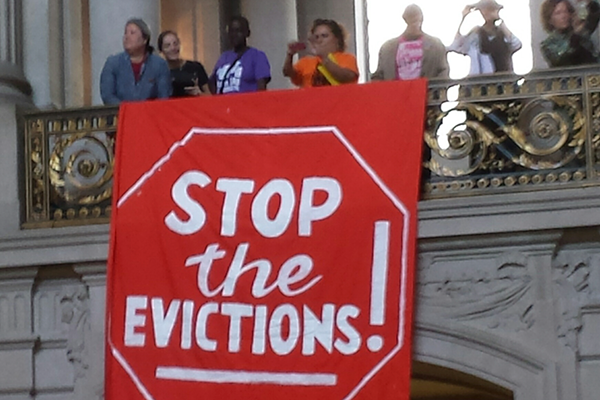 Affordable Housing
Advocating for affordable housing for the women and families in our own neighborhood through community coalitions.
See what we're doing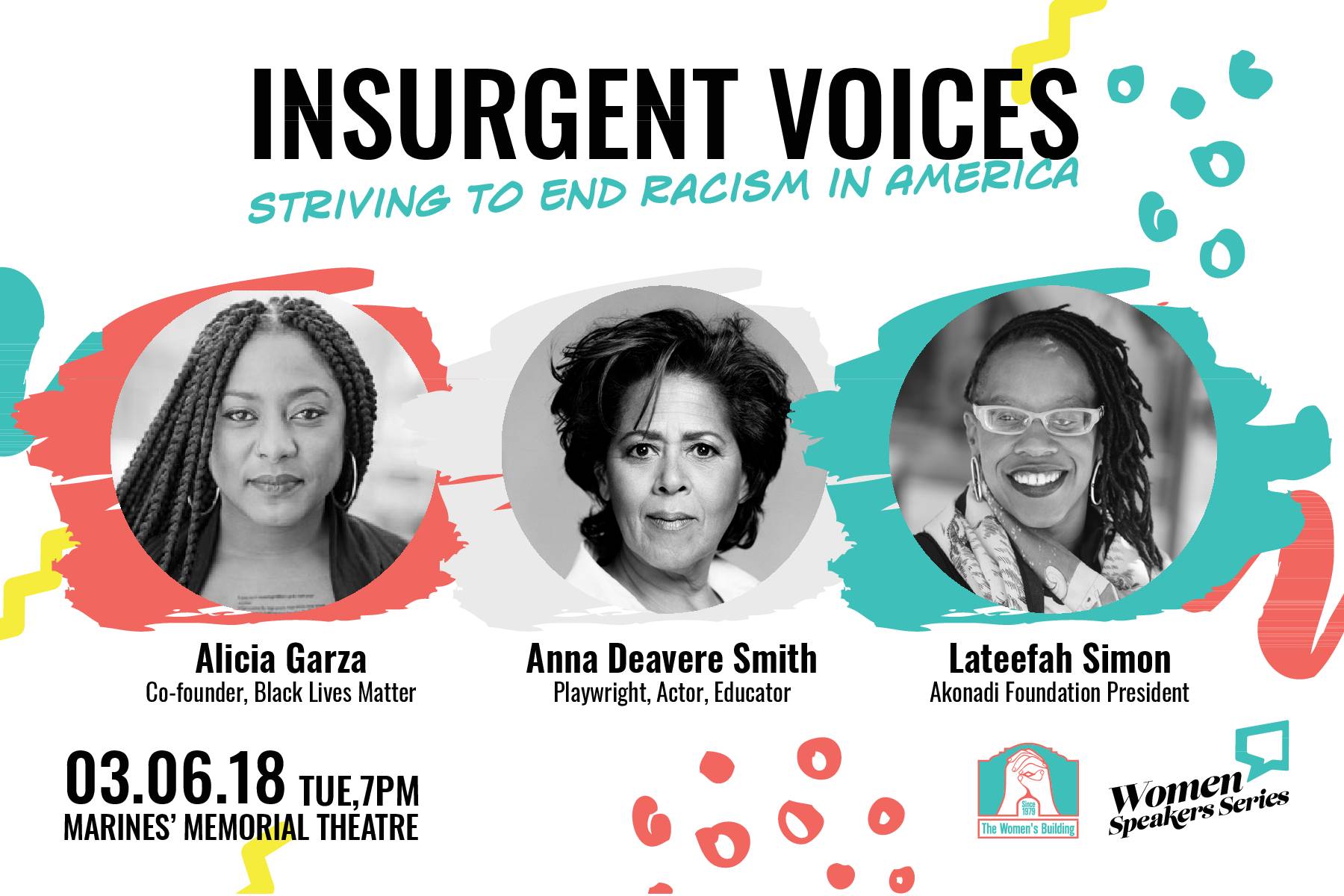 Women Speakers Series
Our Women Speakers Series highlights dynamic women who have made important contributions to women's human rights, social justice, and gender equality.
On Tuesday, March 6, join us for an evening of theatrical excerpts and conversation with three innovative trailblazers that have changed America's social justice landscape:
Alicia Garza
Co-founder of Black Lives Matter
Anna Deavere Smith
Playwright, actor, educator
Lateefah Simon
Akonadi Foundation President
Stopping Violence Against Women
Also coming spring 2018: We will be partnering with other Bay Area agencies to advocate for the safety of women, especially those that are the most marginalized and face the greatest threat of violence and exploitation.  The work will include educational programs, trainings, public policy work and community organizing.
The Women's Building is seeking a full time Advocacy Specialist to lead our new Advocacy Program to end sexual assault against women and girls in the Bay Area. Please see Job Announcement for more information.