SFFD Career Info Session
March 15, 2018 @ 5:30 pm

-

8:30 pm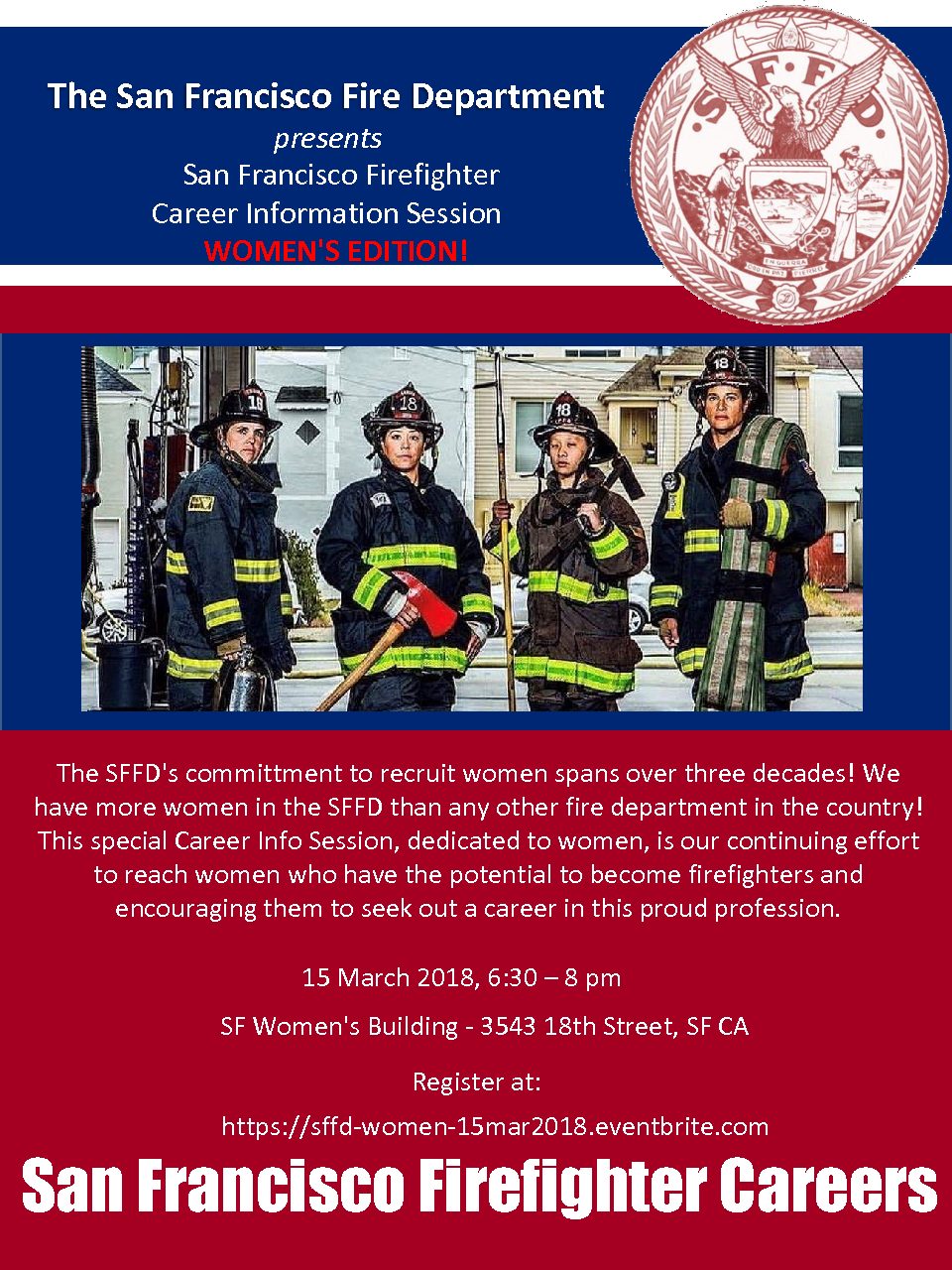 Ever wonder what it takes to be a San Francisco Firefighter? At this career info session, you'll meet real San Francisco Firefighters who will tell you why they consider it the best job on the planet. They will share information about how to become a firefighter, and you'll get detailed information on how to navigate the various steps in the hiring process.
You will also have a chance to ask questions as well as meet other candidates who are at different stages of the process to become a member of the SFFD. Before attending this session, make certain you read the H-2 job announcement found here: http://bit.ly/1NEo33c. Doing so will provide you an opportunity to ask specific questions that may be unique to your circumstance.
This session will be geared towards women, speakers and presenters will be women as well.
The SFFD's commitment to recruit women spans over three decades! We have more women in the SFFD than any other fire department in the country! This special Career Info Session, dedicated to women, is our continuing effort to reach women who have the potential to become firefighters and encouraging them to seek out a career in this proud profession.