Donate to Transform Lives + Build Community

SAVE THE DATE: DEcember 01, 2020
$50
Pays for our bi-lingual staff to help 2 Spanish-speaking women find help dealing with a violent husband.
$250
pays for a family to come every week FOR A YEAR to our Food Pantry
$1000
pays for 3 two-hour legal immigration clinics providing free legal advice & resources
$100
pays for 4 women to receive wrap around services to survive these challenging times including services to fight against domestic violence.
$400
pays for a 20 hour volunteer training, ultimately saving The Women's Building $40,000 
Your contribution makes it possible for…
Women to get answers and resources for their questions, including Legal, Employment, and Housing issues; Domestic Violence help; and Health Care resources.
Over 150 immigrant families to receive food each week at our Food Pantry for Immigrant Families.
Women to gain confidence, as well as a resume and interview-skills, using our one-on-one Job
Search Assistance and learn to ask critical questions and speak with confidence in our ESL classes.
Women to learn how to use computers, many for the first time, which is critical for job searches.
Low-income families to get the refunds they deserve through our Tax Prep Program.
"The world and our communities are navigating the waters of this world-wide pandemic and we are finding new ways to adapt to the situation and remain an anchor in the community. We have and will continue to serve the community through all of our programs which include our weekly Food Pantry that provides food to over 150 families, case management and crucial resources to recently reunified families through our Family Reunification Program and we are finding new ways to stay in contact with our community for our Community Resource Program remotely."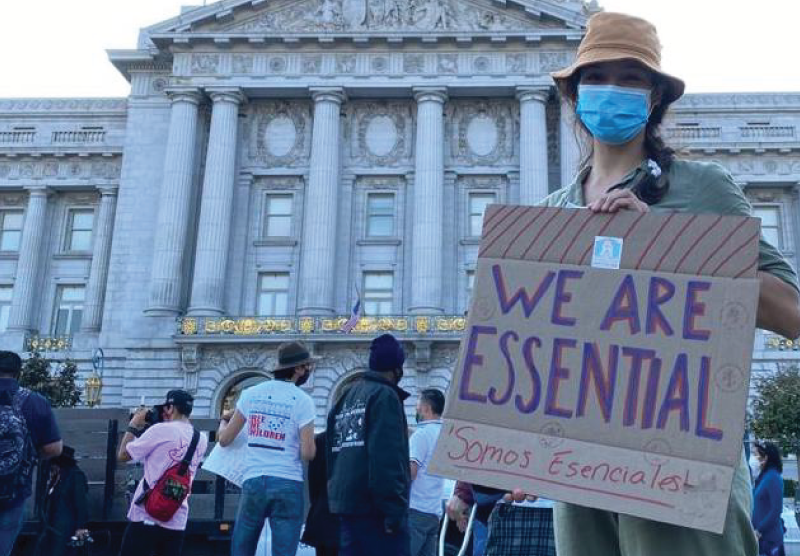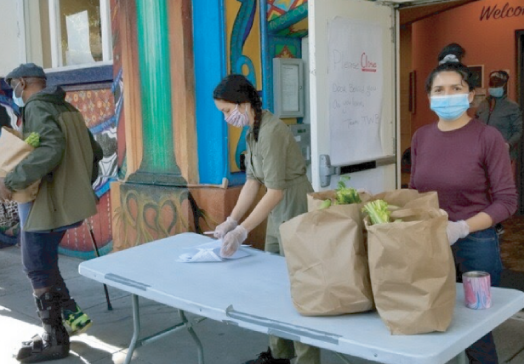 What is Giving Tuesday?
Giving Tuesday is a national campaign occurring on the Tuesday following Thanksgiving, Black Friday and Cyber Monday, as a way to begin the giving season and contribute charitable donations to nonprofits. This year, Giving Tuesday is on December 1, 2020 By participating in #givingtuesday, you can spread awareness and give back to charities like The Women's Building.

If you have any questions regarding our End of Year Giving Appeal, Giving Tuesday or general donation questions, please feel free to call or email Diane Santana at (415) 651-3350 Ext. 7284 or fill out this form and mail in your donation to our address below.
Our Mission
The Women's Building is a women-led community space that advocates self-determination, gender equality and social justice.
Since 1971, San Francisco Women's Centers has represented and been guided by the belief that all women and girls have the right to safe, joyous and creative lives.