One Of San Francisco Largest & Best Known Murals
Meaning "Woman teacher of peace", Maestrapeace Mural stands five stories tall and is the jewel of San Francisco's Mission District.
History of the Mural
MaestraPeace Mural was painted in 1994 by a "Who's Who" of Bay Area muralists: Juana Alicia, Miranda Bergman, Edythe Boone, Susan Kelk Cervantes, Meera Desai, Yvonne Littleton and Irene Perez.
One of San Francisco's largest and best known murals, MaestraPeace and serves as a visual testament to the courageous contributions of women through time and around the world.
Every day, the mural attracts the awe and cameras of tourists from around the world. It is seen by them and the San Francisco Bay Area community as a work of artistic achievement and a symbol of the contributions of women throughout history and the world.
MaestraPeace Mural is highlighted in the book "Street Art San Francisco: Mission Muralismo" and is recommended as a "must see" in countless travel books and websites.
The mural was fully cleaned and restored in 2012 by the original muralists with the assistance of a new generation of muralistas.
Who are the Muralists?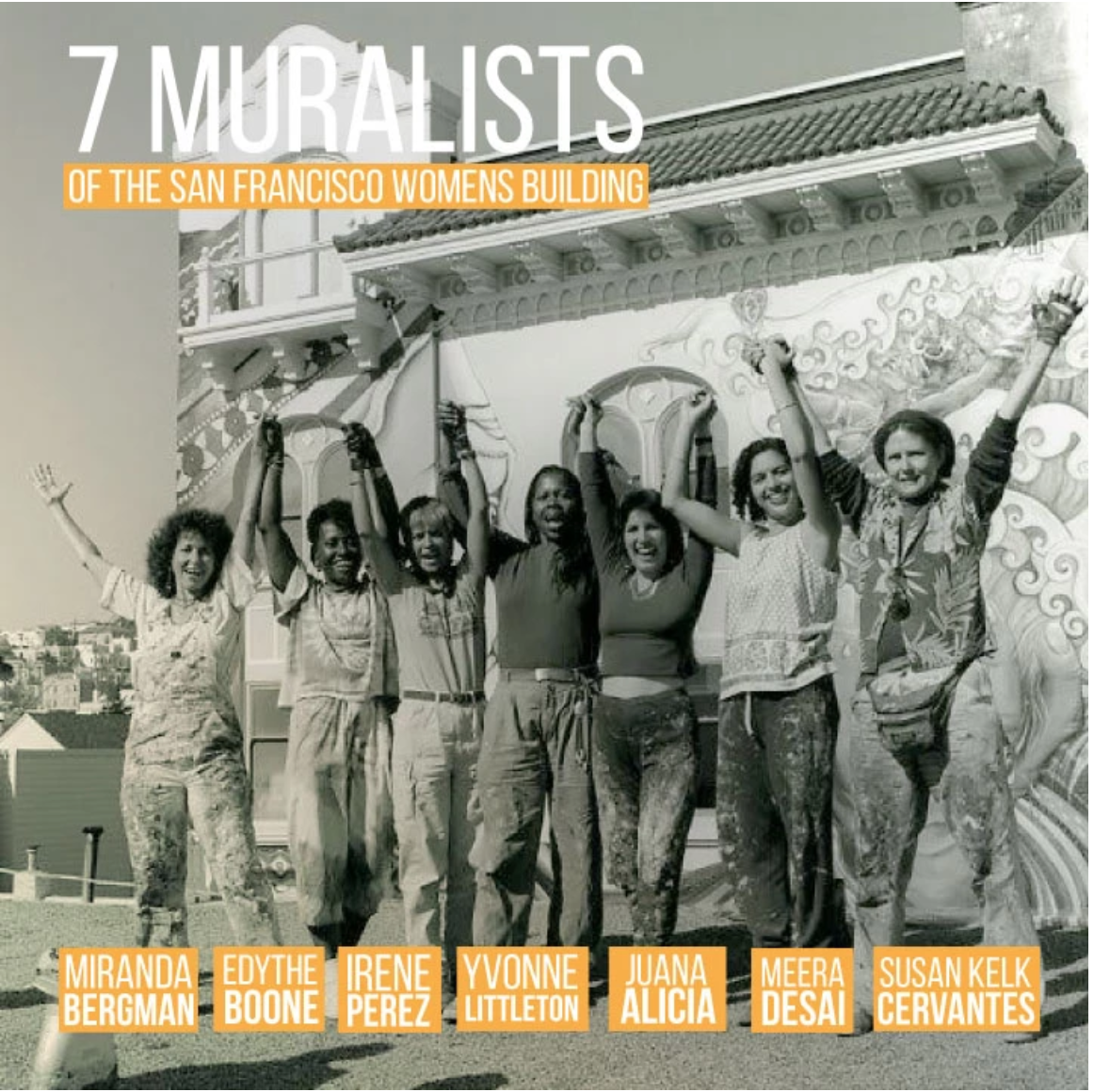 Maestrapeace was created by seven muralists, artist and calligrapher Olivia Quevedo and almost 100 volunteers. Learn more about them at Maestrapeace Art Works.
Take A Piece Of The Mural With You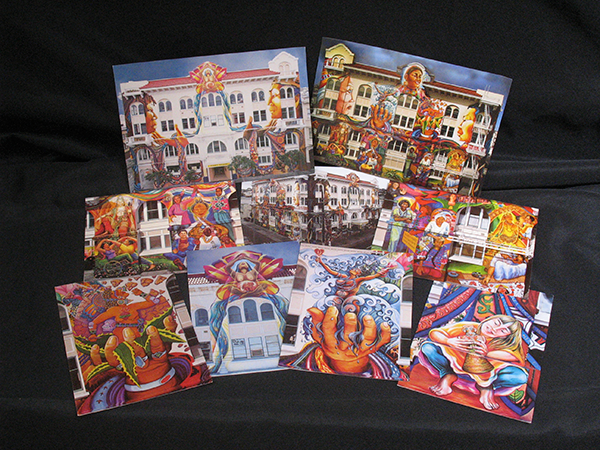 Come inside to buy your favorite item from our Receptionist. Can't drop by? Just contact us to arrange for your merchandise purchase. Email: kelly@womensbuilding.org, or call (415) 431-1180 x18.